WYOMING OUTFITTER #BG352
ELK • MOOSE • ANTELOPE • MULE DEER • COMBINATIONS HUNTS
Hunting season in Wyoming extends from the first of September through December. Big Game Hunting in the Big Horn Mountains of Wyoming includes elk, deer and antelope. South Fork Mountain Lodge & Outfitters can provide guides, horses, and food or simply a warm cabin and hot meals in our Lodge. For rates on all of our hunts, click here!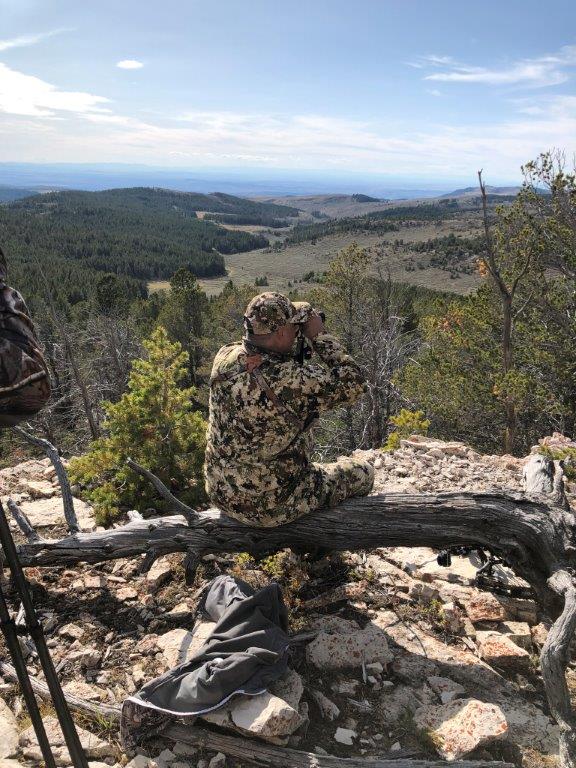 BOOK EARLY FOR YOUR WYOMING BIG GAME HUNT
Hunt 250,000 acrea of private land which guarantees total seclusion and privacy. This parcel has a long time reputation of producing trophy elk. We tightly restrict the number of hunters we take, so book early. This land is in area #49 elk. Deposit 100% refunded if you don't draw # 49 elk license. Elk hunts are 5-day hunts. 50% deposit is required at time of booking. All hunts are 2X1 guided by experienced guides. All hunts include a guide, lodging, and great food!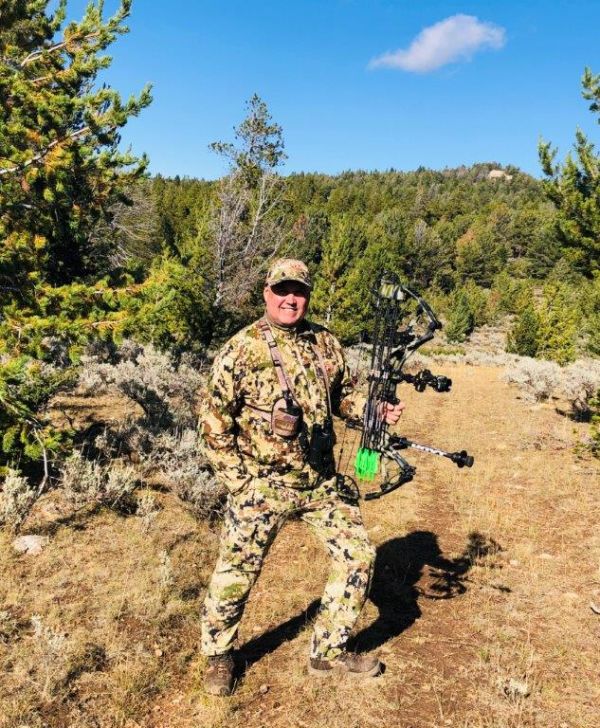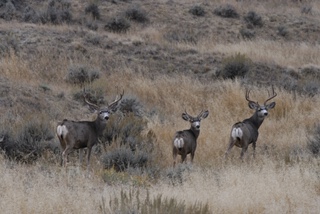 We also lease ranches for mule deer and antelope hunts. One of these is a 50,000 acre ranch! This ranch has been fantastic for mule deer hunts. Another ranch has the Powder River running through it and is great for mule deer, antelope and prairie dog hunts. We believe we have some of the best places in the Big Horn Mountains to hunt elk, moose, deer, antelope and prairie dogs!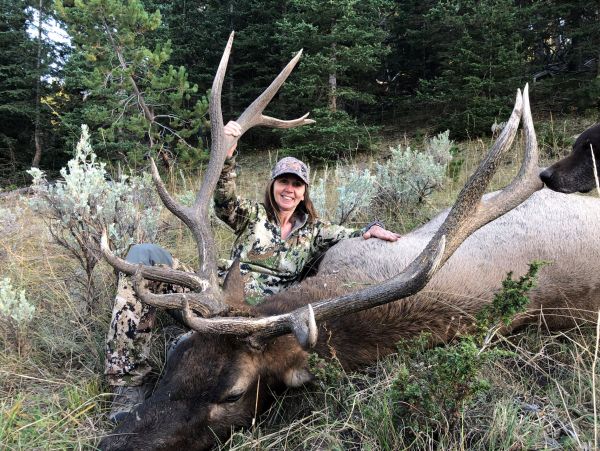 Hunt prairie dogs on private ranches. Transportation, guide, food and lodging provided.
All moose & elk are 5 day hunts. Deer are 4 day hunts. Antelope hunts are 3 days. You will stay at our mountain lodge in warm cabins and eat great home cooked meals. We take a 50% deposit on all hunts. If you do not draw your license in that area, we will refund your money.
    https://wgfd.wyo.gov/
Please call us at (307) 351-4606 for more information.